Let's join the Earth Hour 2011 from 8:30 PM - 9:30 PM Today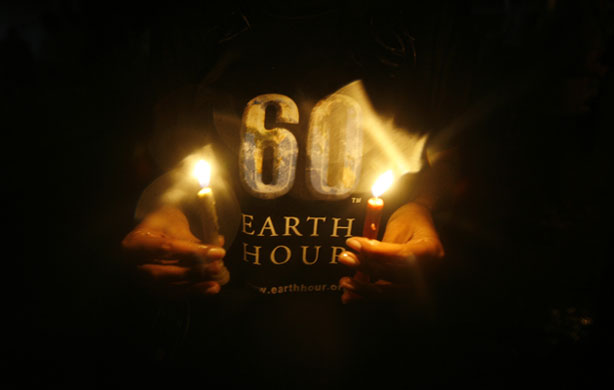 Earth Hour came from a think tank initiated by Earth Hour Executive Director and Co-Founder, Andy Ridley, resulting in the formation of a partnership between WWF Australia, Leo Burnett and Fairfax Media to address the climate change issue.
Earth Hour started in 2007 in Sydney, Australia when 2.2 million individuals and over 2,000 businesses turned their lights off for one hour to take a stand against climate change. India joined the campaign in 2009.
Earth Hour is organised annually on the last Saturday of March by the World Wide Fund for Nature (WWF). Over 4,000 cities from 131 countries will be turning off their lights during the global campaign. People across the globe will vote for planet earth by switching of all non-essential lights, on Saturday, from 8.30 pm to 9.30 pm.
During Earth Hour 2010, more than five million people in India switched off the lights. In 2011, every household of the over 31 million Scouts in the 161 member countries of WOSM all over the world, can set a global record by coming together in action for a common cause – the planet. Let's join the Earth Hour 2011 event and make sure that you are a part of this global event.